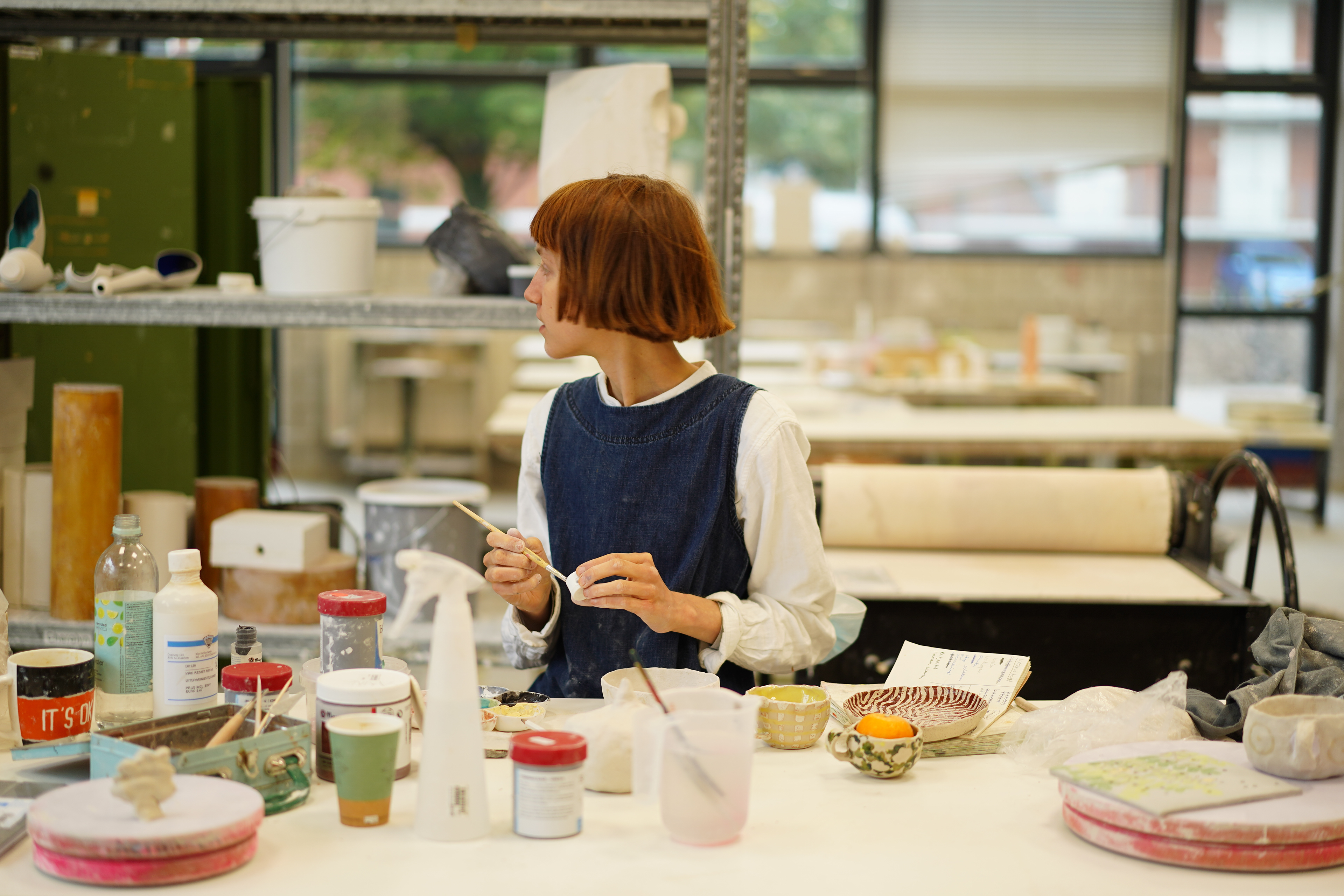 Anne is an artist and illustrator from Utrecht, the Netherlands.
She creates textiles, ceramics and paintings, or something in between.
Anne houdt van afwisseling en contrasten. Ze werkt soms op papier, met klei, textiel of andere materialen die ze toevallig in haar omgeving vindt. Soms tekent ze piepkleine poppetjes met een kroontjespen en dan wil ze opeens weer met een grote kwast rondzwieren. Hierin probeert ze met haar werk een balans te vinden.