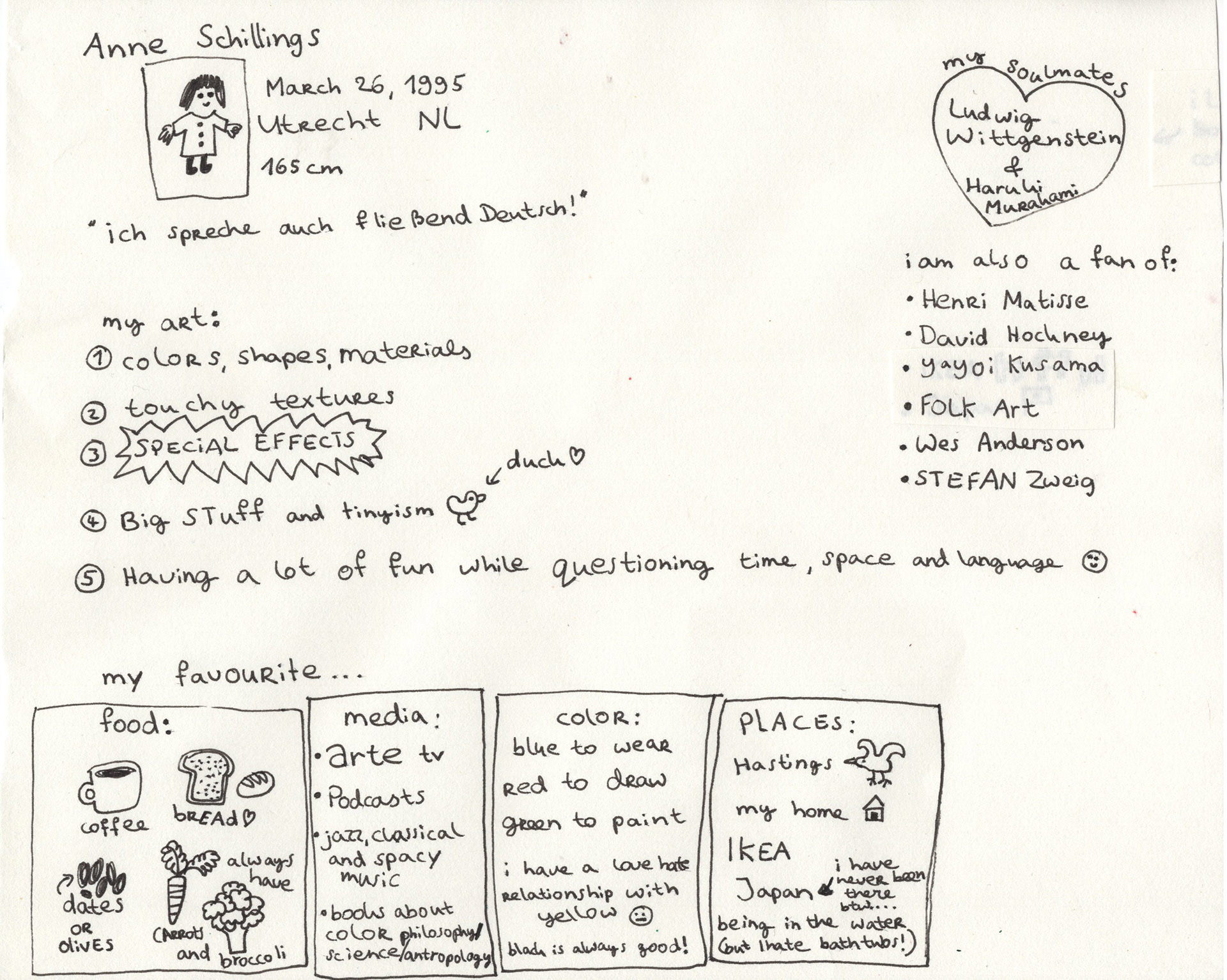 "When I make art, I have a lot of loose ideas about a certain subject. So it all has to be made to clear my thoughts. I try to combine it in such a way that I don't have to choose one or the other.
For example, I work with all kinds of materials, both two- and three-dimensional and very small or large. Sometimes I am in the mood for abstract color shapes and then I suddenly want to paint all kinds of cute animals and flowers. I find the combination of these contradictions very interesting.
This automatically creates a collage that illuminates different sides of a subject and contains multiple meanings.
My ideas are usually based on very ordinary things that I then try to distort or try to combine original. I don't experience that much spectacular stuff, because I find my granny lifestyle way exciting enough. I have the feeling that I perceive my environment much more consciously and intensely than others and that I often lose track of it. In order to structure my life, I stick to a strict daily routine so I can have all  freedom my art."